The Clerics are a faction within ELEX. They have banned the consumption of Elex, because it is against their religious beliefs and they use it for their weaponry and machinery. The Clerics follow the god Calaan. The Clerics are home to the volcanic region of Ignadon.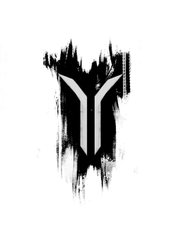 Description
[
]
The site of the meteor's impact, Ignadon is riven by constant volcanic activity. Thought to be devoid of life, Ignadon was the perfect hiding place for the Clerics to grow in power. Followers of the god Calaan, the Clerics see the consumption of Elex in any form as a sin. Instead they use Elex to power their machines. Guardians of Magalan's technology, the Clerics put their faith in Calaan, plasma weapons, mechs and the power of industry and psionics. From the ashes shall rise a new Magalan even more advanced than before.
History
[
]
The God Calaan is incensed, humanity is facing its biggest struggle. The clerics believe that only those who are pure can live before Calaan. It is for this reason they reject the consumption of Elex and they will mistrust everyone acting contrary to this rule. To protect humanity from itself, they strive to learn more and convert followers to their ideology.
Clerics have an advanced technology at their disposal. Besides laser and plasma weapons, their arsenal most notably includes heavily armed fighting machines leaving only scorched earth once used, as well as the use of psionic powers. Here you can have an insight into the various production steps from artwork to finished armor of the Outlaws in the game.
Culture
[
]
Abilities
[
]
Missions
[
]
Gallery
[
]